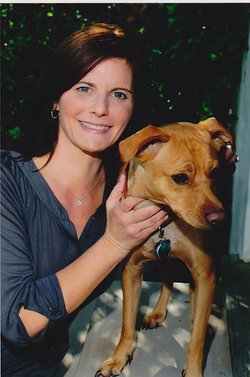 Diane Rose-Solomon is a Certified Humane Education Specialist, and the award winning author of children's book JJ The American Street Dog and How He Came to Live in Our House, and the sequel JJ Goes to Puppy Class. Using her books as a tool, Diane helps parents and educators teach children about compassion and speaks to school children about responsibility, kindness, bonding and unconditional love- some of the prevalent themes in the books.
There are three more books in the JJ series, plus a guide for families to help make the dog adoption process easier and more fulfilling, in the works. Additionally, Ms. Rose- Solomon is increasingly involved in the science of the human-animal bond and the powerful healing effects animals have on humans.
Diane has most recently been speaking at events like the American Cancer Society Bark for Life and the Women in the Pet Industry Network conference. She lives in Los Angeles with her husband, two children and two rescued dogs, Gonzo and Ninja and would love to speak with your group, whether it's kids or adults. 
Contact Diane